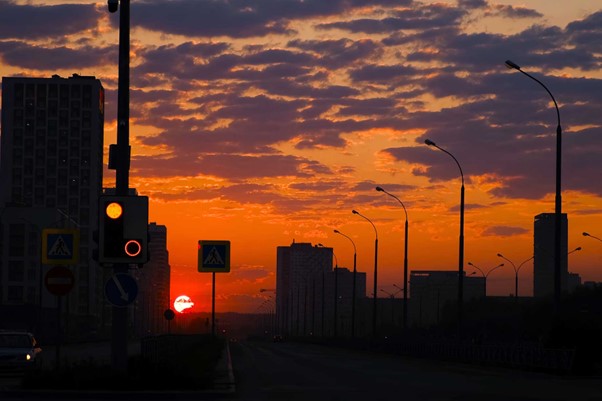 Load Shedding Schedules: How to Stay Informed and Plan Ahead
Read Time:
3 Minute, 16 Second
Load shedding is a reality for South Africans, and it's something we all have to prepare for. Power cuts can be disruptive and stressful, but with the right information and planning, you can minimize their impact on your daily life. One of the most important tools for managing load shedding is the load shedding schedule. In this article, we'll take a closer look at load shedding schedules and how you can stay informed and plan ahead.
What is a Load Shedding Schedule?
A load shedding schedule is a plan that outlines the specific times and areas in which load shedding will occur. These schedules are typically organized according to zones or suburbs, with each zone being assigned a specific time or day for load shedding. The schedules are updated regularly to reflect changes in demand for electricity and other factors that may affect power supply.
Why is it Important to Stay Informed About Load Shedding Schedules?
By staying informed about load shedding schedules, you can plan your daily life around the power cuts. By knowing in advance when power will be switched off, you can make arrangements to use alternative sources of power, such as generators or to postpone activities that require electricity. It's also important to stay informed about load shedding schedules so that you can conserve power when it's available. For example, you might choose to turn off lights, unplug appliances, or avoid using appliances during peak load shedding hours.
How Can You Stay Informed About Load Shedding Schedules?
One of the best ways to stay informed about load shedding schedules is to visit Loadshedding.com. This website provides up-to-date load shedding schedules for all areas, as well as the latest updates and news about load shedding in South Africa. By visiting this site, you can quickly determine when your area will be affected by load shedding, and you can plan accordingly.
In addition to visiting Loadshedding.com, there are other ways to stay informed about load shedding schedules. You can also check your municipal website for schedule updates, or sign up for email or SMS notifications from your electricity supplier. These notifications will alert you to any changes in your area's load shedding schedule, giving you plenty of time to adjust your plans accordingly.
Planning Ahead for Load Shedding
In addition to staying informed about load shedding schedules, it's also important to plan ahead for power cuts. This means having alternative sources of power available, such as a generator or an inverter, as well as plenty of batteries, candles, and other emergency supplies. It's also a good idea to have a plan in place for when the power goes out, such as knowing where your flashlights and other emergency supplies are located.
Here are some strategies to consider when planning ahead for load shedding:
Invest in a generator or inverter: This will provide you with a backup source of power when the electricity is cut off.
Stock up on emergency supplies: This includes batteries, candles, matches, and non-perishable food items.
Charge your devices: Make sure your phone, laptop, and other devices are fully charged before load shedding begins.
Plan your activities: Know when load shedding is scheduled in your area so you can plan activities that don't require power.
Unplug appliances: Unplug all non-essential appliances before load shedding begins to reduce energy consumption.
Conclusion
Load shedding is a reality for South Africans, but by staying informed and planning ahead, you can minimize its impact on your daily life. Load shedding schedules are an essential tool for managing the supply and demand of electricity, and Loadshedding.com is the best place to go for up-to-date schedules and news. By using this site and planning ahead for power cuts, you can reduce the stress and disruption caused by load shedding and keep your family and business safe and secure.